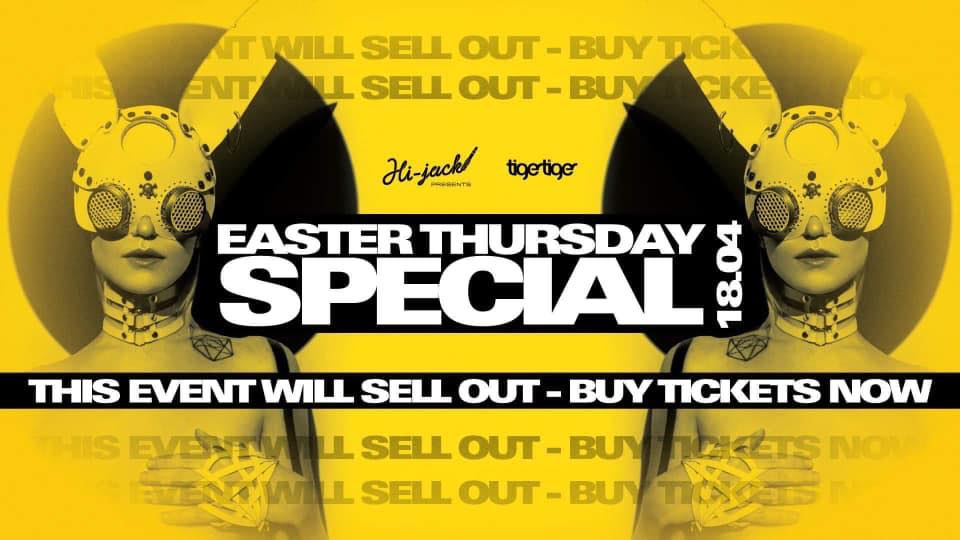 THE BIG ONE IS HERE!
Doors open at 8pm! Open until 3am! 2500+ People Expected during the night!
Advance tickets are just £5 with a student card  / £6 without!
OR Get FREE ENTRY + a South Central Full weekend festival ticket for just £50 courtesy of Red Bull!!! WOW! (Collect ticket on arrival)
This is one of the last Tiger Thursday ever! Do not miss out!