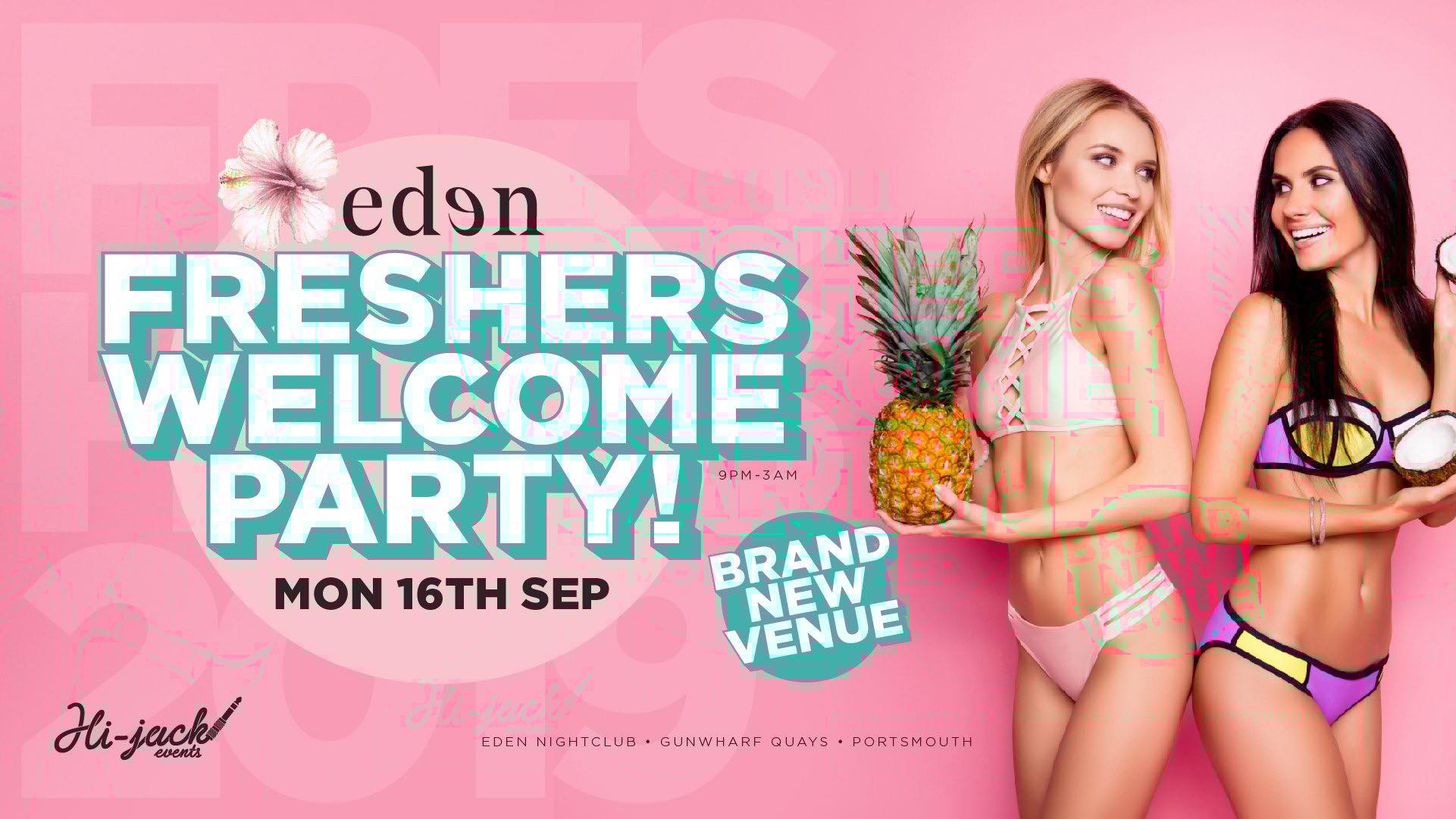 Welcome Freshers!
Tiger Tiger is no more! But a decade long legacy of student parties has not come to an end! 
After a million pound refurbishment the stunning Eden Nightclub has arrived!
Portsmouth's most exclusive Nightclub!
THREE ROOMS OF MUSIC!
Hedonist – The biggest in RnB, Hip Hop and Grime!
Genesis – The ultimate world of pop!
Paradise – VIP Vibes all night long!
Plus experience happy hour in Eden – The Garden of Eden has arrived in Portsmouth!
THIS EVENT IS A FREE WRISTBAND IN YOUR FRESHERS PACKS! PLEASE NOTE ENTRY IS ONLY GUARANTEED UNTIL 10:30PM Due to capacity!