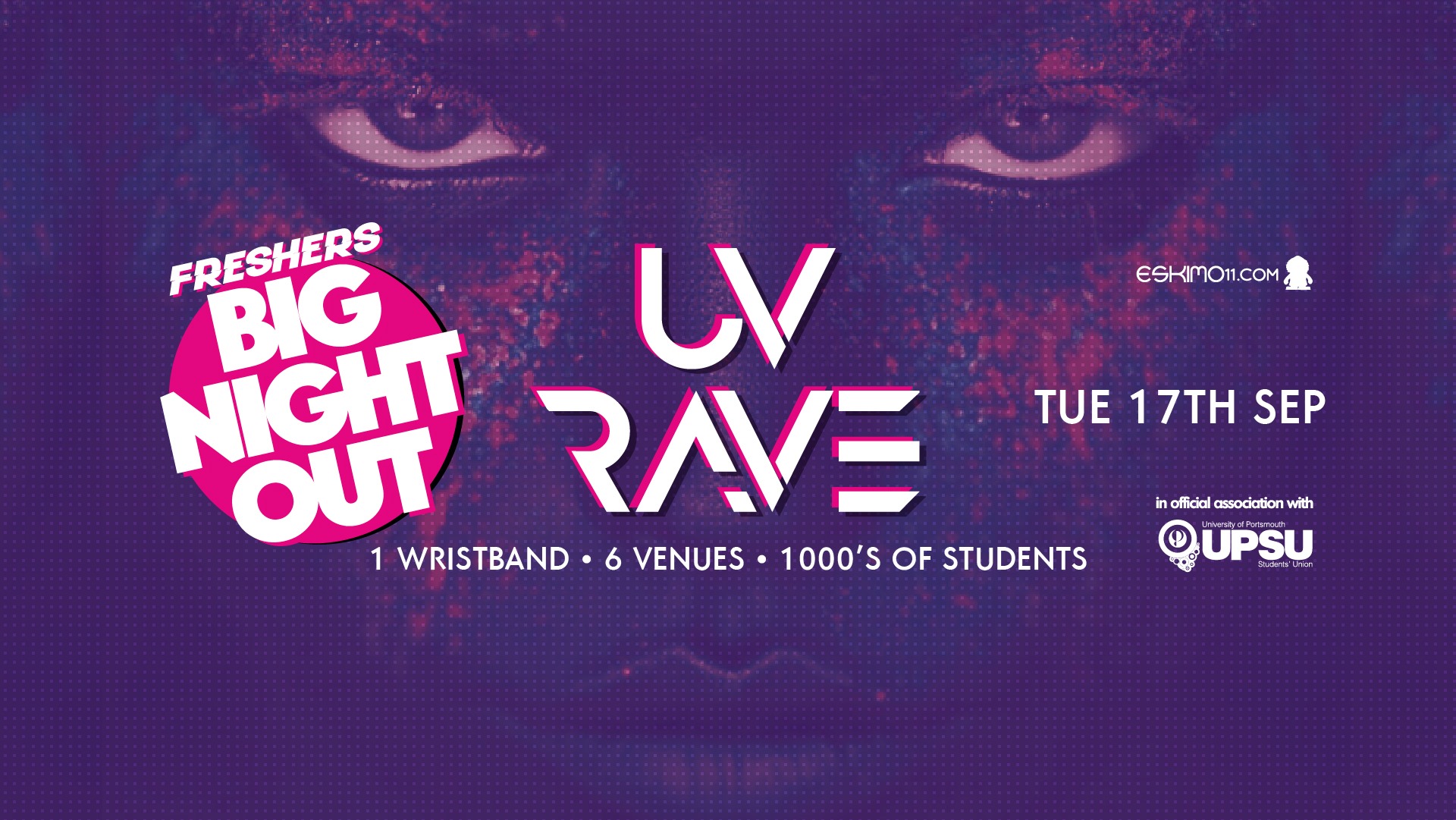 THE BIG NIGHT OUT PUB CRAWL IS BACK!
1 Wristband – 6 Venues – 5000 UV Ravers!
All the best student bars and clubs! Access all areas!
Astoria – Miyagis – Dockyard – Fleet – Popworld – Pryzm
This event is free in your freshers and 2/3rd years pack! Do NOT miss out!
WARNING – THIS IS PORTSMOUTH UNI'S BIGGEST AND ORIGINAL UV PARTY WITH OVER 5000 STUDENTS EVERY YEAR FOR OVER A DECADE! 
BE WARNED OF PROMOTERS TRYING TO CON YOU INTO BUYING SINGLE TICKETS FOR THIS EVENT!
PLEASE NOTE! IF A PROMOTER HAS SOLD YOU AN EVENT TICKET AND THE DATE OR VENUE HAS CHANGED YOUR ARE LEGALLY ENTITLED TO A REFUND. DO NOT TAKE NO FOR AN ANSWER!