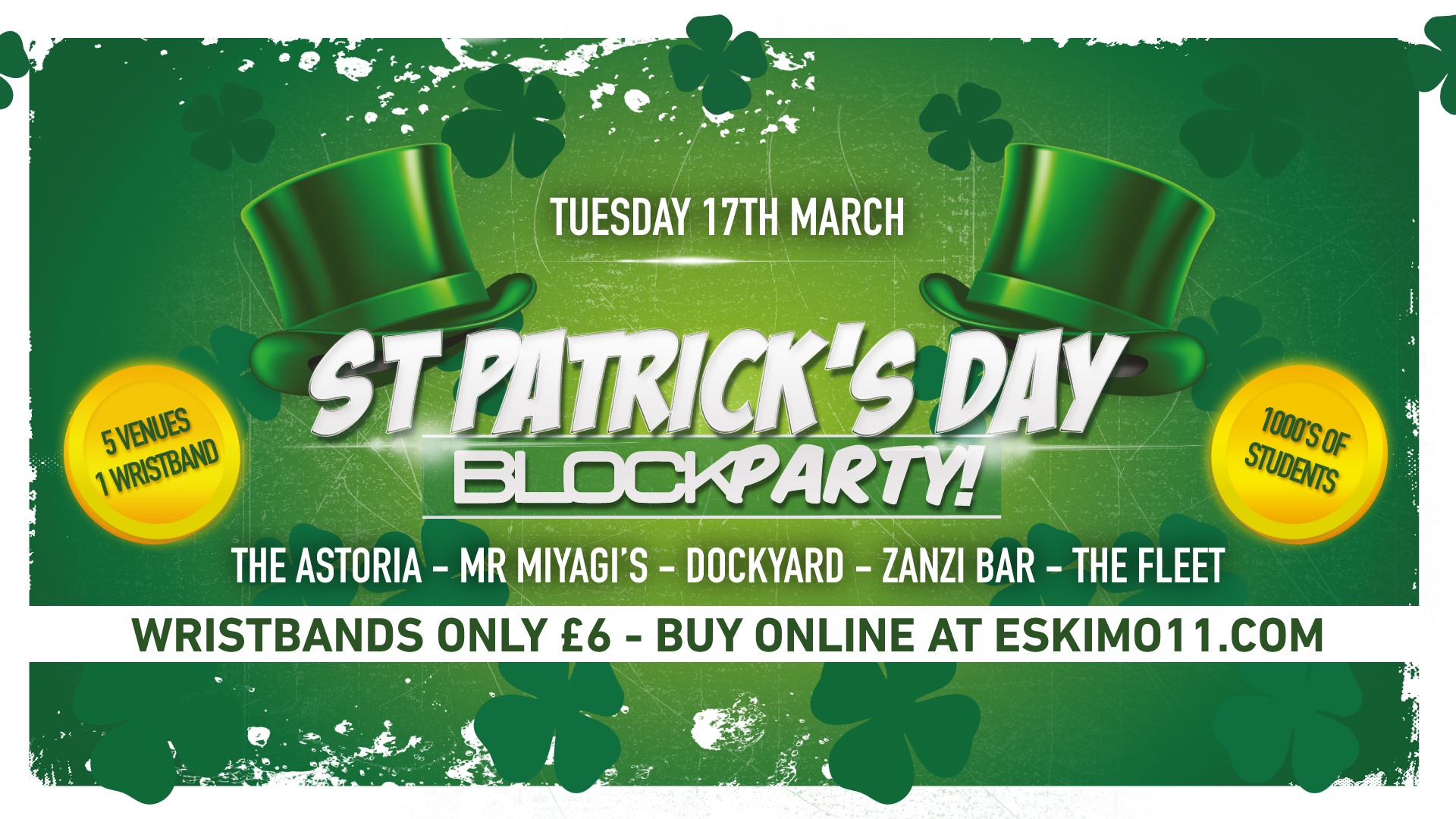 Block Party is back and its time to paint the town green! 
The busiest student night of the year after Halloween!
Paddy's Day Parade / All Dayer! 
£6 Early bird Wristbands! Inc Dirty Disco & more!
Amazing deals on Guinness / Irish Car Bombs / Jamesons and all your favourite Irish Shenadigans!
Grab your wrisrbands now!