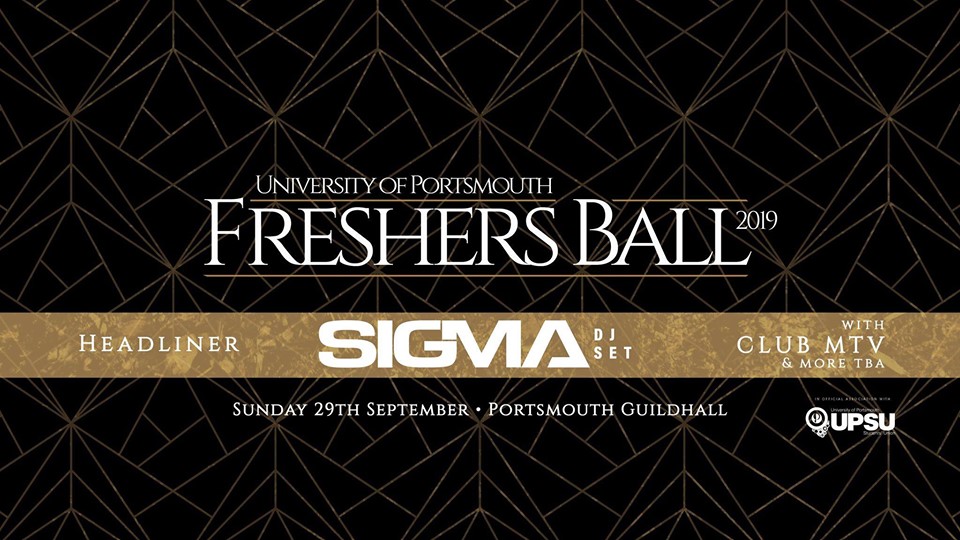 Your OFFICIAL Freshers Ball proudly in association with University of Portsmouth Student Union.
Huge Headline Acts / World class DJ's / Global Brand Host to be announced!
Festival Level Production and much more!
First HUGE Name announced!
UK Chart toppers and festival smashers SIGMA will headline Freshers Ball 2019!
Plus! Be sure to dress to impress as Club MTV will be covering the event! Plus Headline tour DJ REWIRE will be in the house!
Secure your freshers pack today!
https://www.fatsoma.com/eskimo11/iiff7gx1/official-portsmouth-uni-freshers-pack-including-freshers-ball-with-sigma