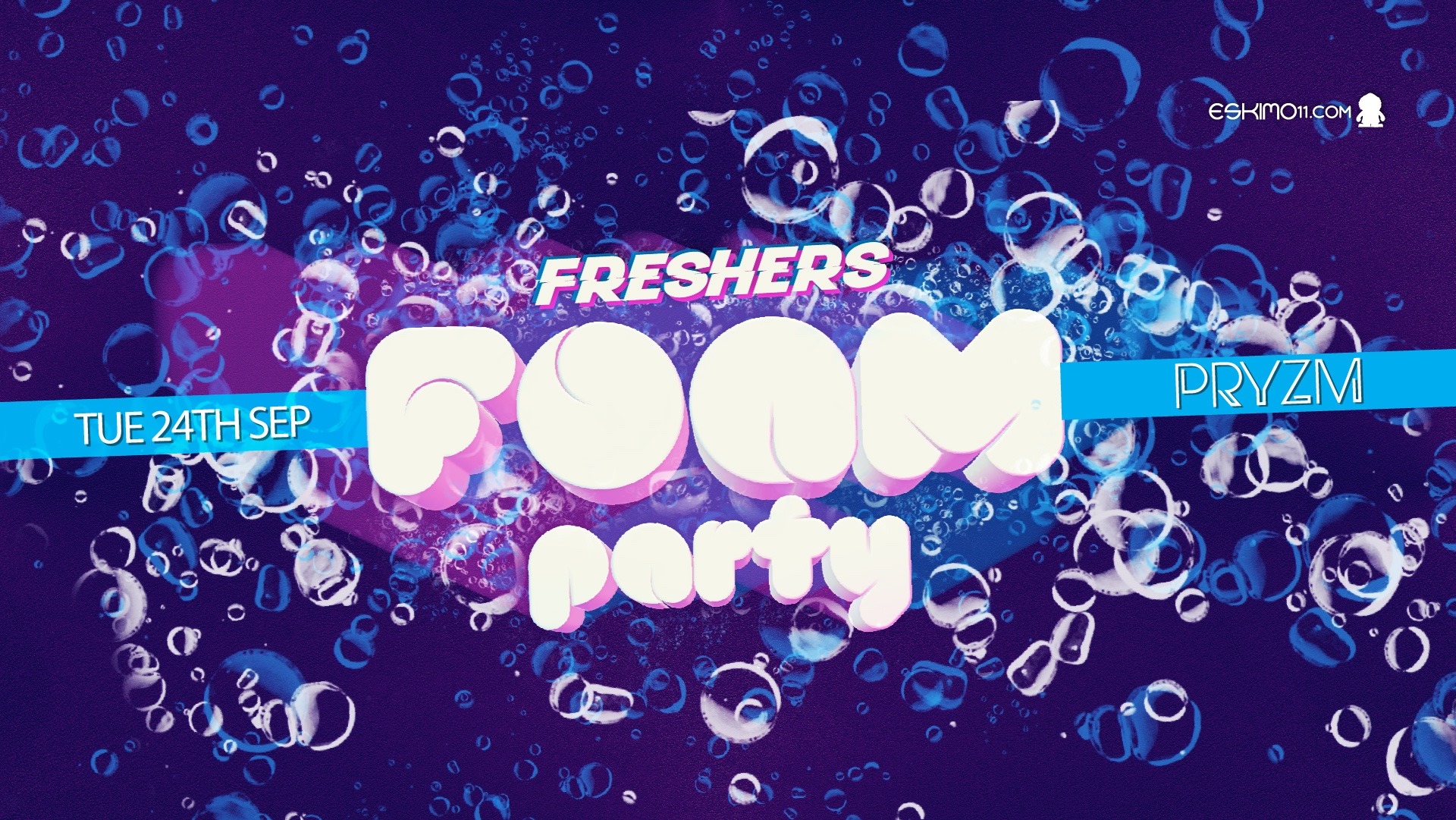 The Freshers Foam Party is LIVE! 
The annual sell out returns as we fly in the Biggest Foam cannons in Europe today straight from Majorca!
The music! PRYZM: 
DJ Rob Searle – THE FOAM PARTY – a brand new stage, sound system and luxurious VIP booths. Playing the best in Commercial, Contemporary Club Anthems! 
Curve room – Anders Spins the best in R&B, Hip Hop and Grime!
Vinyl: Marko – The Student favourite! A room full of old school pop anthems! With its own booths suitable for any Party. Sing along to your favourite guilty pleasures all night long!